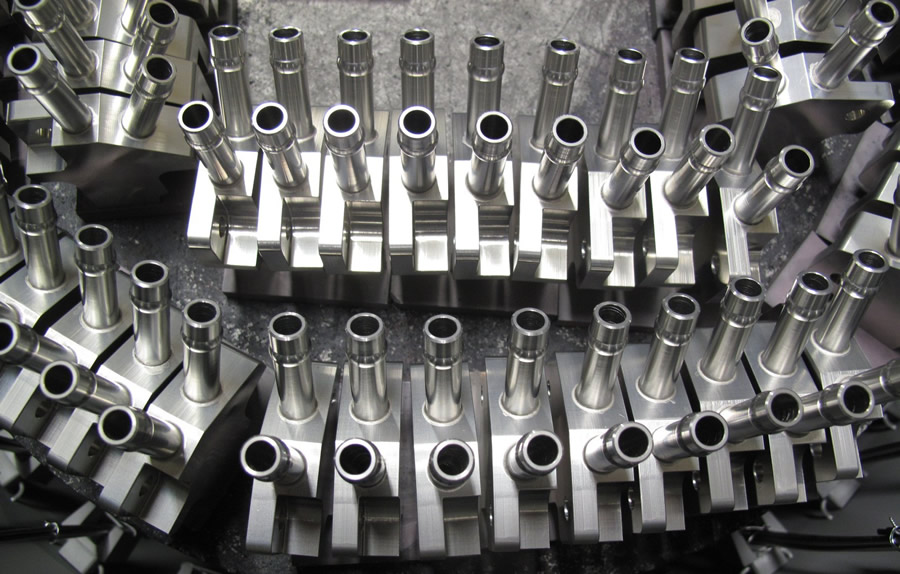 Vacuum Furnace Brazing
Introduction to Brazing
Historically, brazing has been a process with a poor record, due to difficulty in delivering consistent joint quality, with an indifferent knowledge of correct brazing alloys to suit a range of materials.

With modern techniques and developments, which have come about in recent years, there has been a substantial turnaround in the capabilities of brazing methods. Very good joint strength and quality is now achieved with reliable results. Often brazing is now the only method available to join materials.

In manufacturing industry, some common applications include:
Assemblies of machined or pressed components
Aerospace assemblies
Heat exchanger components
Automotive assemblies
Medical applications
Nuclear components assemblies
Davis Scientific Treatments Ltd [DST]
For many years, DST has been vacuum furnace brazing a wide range of commonly available metals, including:
coppers and brasses
mild steels
stainless steels
titanium and alloys
aluminium and alloys
ceramic based materials
gemstone and other jewels
The vacuum brazing process is frequently employed to join many different sizes and shapes of components, in a number of different metals and alloys. Different materials jointing by vacuum brazing is very common.

Resulting joints formed in the vacuum furnace have good strength, with sometimes superior strength to the parent materials. Quality of the joint is usually very consistent. Little or no cleaning of the assembly is required after the brazing cycle.

DST has access to a wide choice of brazing alloys, developed over many years, from a number of specialist suppliers. Full details of the material properties are well known.

Please contact us in the event that you may have an application that suits vacuum brazing. We are always happy to give our advice, and make any recommendations, based on our experience, to help produce a sound assembly.
Vacuum Brazing Factors
Often the heating and cooling rates are quite slow, and this assists in the minimisation of internal thermal stresses, and so reduces distortion.

The strength of the joint can match, or exceed, that of the constituent metal/alloy components, given correct design, and prototype testing.

Because a good brazed joint is obtained by capillary action of the alloy at the components interface, attention is needed in the design of the clearances, and pathways.

The stability of the assemblies in the furnace has to be carefully considered. Any movement during the thermal cycle can prejudice the integrity of the resulting joint.

All parts must be perfectly clean, free from any oil, grease or swarf.

Brazing in a furnace can process complicated assemblies, which may prove impossible to obtain using other conventional methods.
Summary of Brazing Advantages
Reliably consistent joint quality obtained
Joint strength can match or exceed parent materials
Joints can be made using different materials
Complex assembly joints can be brazed successfully
With vacuum brazing a very clean quality is obtained
Thermal stresses can be minimised
Little or no effect on constituent materials
More than one assembly joint may be processed simultaneously