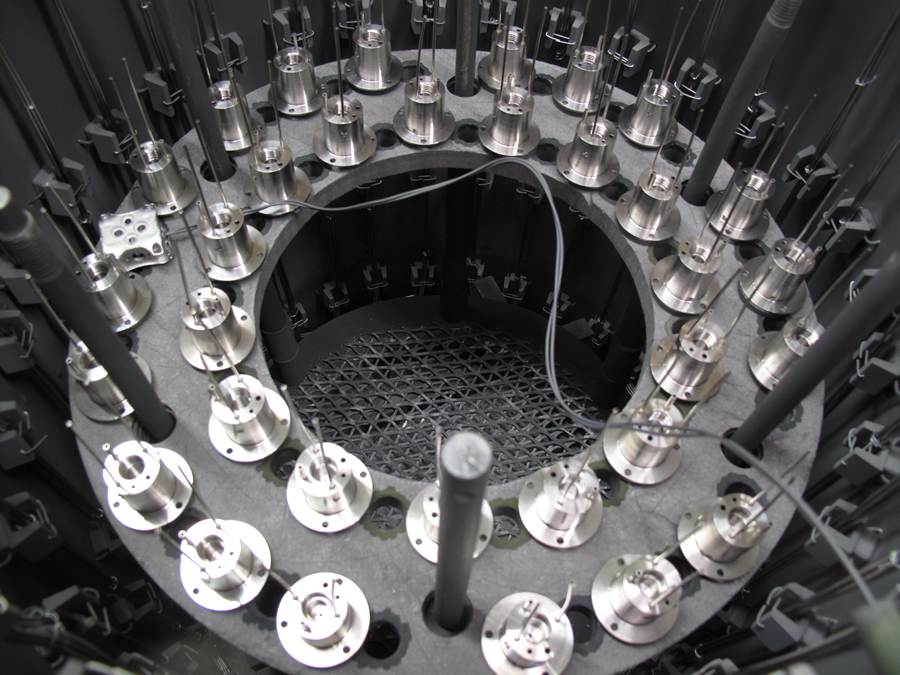 Tool Steels - Heat Treatment
There are many tool steels which benefit from through hardening in a vacuum, often with subsequent tempering.
Heat treatment processes are used to increase strength, fatigue life, wear resistance, and corrosion resistance.
After hardening, the tempering process restores toughness to the martensitic microstructure.
Hardening performed in vacuum furnaces keeps components clean, and provides accurate temperature cycle control. The latter optimises achievement of the desired performance characteristics.
Vacuum hardening of tool steels is a process in which distortion of component shape and dimensions is minimised. Components may be hardened, having been produced to quite close tolerances.

Hence, any finish machining is kept to a low level, so permitting final grinding, for example, rather than any longer time-consuming operations.
Quenching requires forced gas cooling, sometimes at high pressures that enhance the quality obtained.
Subsequent tempering often takes place as multiple steps, in a coordinated sequence, which acts to 'lock in' the required changes into the tool steel.
There are several different types of tool steels that we at Davis Scientific Treatments [DST] are able to process. Some commonly used examples are given below:
Cold work tool steels: O1, A2, D2, D3
Shock resisting tool steels: S1, S2, S7
Hot work tool steels: H13, H11, H10
High speed tool steels: M2, T1, M42
Plastic mould tool steels: P20, 420, 1.236
Please contact us at DST for a quote, or any technical advice about such processes. We are always keen to help our customers.